Lion of Judah Short Sleeve Polo | Dark Green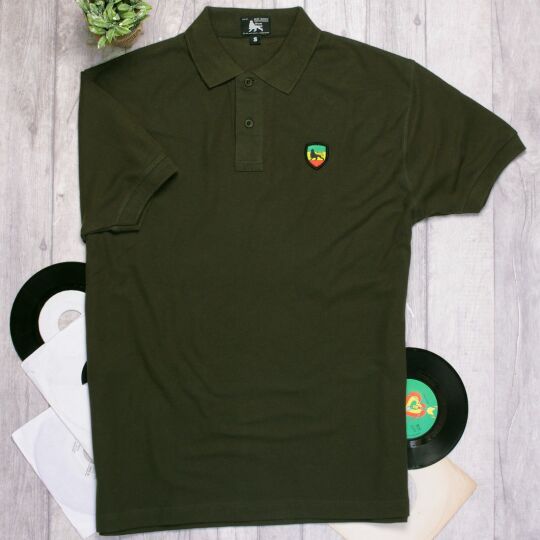 ID: 3508
Lion of Judah Short Sleeve Polo | Dark Green
Dispatch time 24h
DESCRIPTION
Find your new favorite polo shirt.
The perfect shirt for those who believe in the motto 'less is more'.
This classic shade will keep you looking sharp day after day. Order now.
Classic pique polo shirt with short sleeves - 85% cotton, 15% viscose.
Two buttons with marking: Roots Reggae Sound System Culture.
Embroidered Rasta applique Lion of Judah on the left side.
Color: dark green.
Tolerancja wymiarów +/-  2 cm

Tolerance for the dimensions given in the table is +/- 2 cm

A:
B:
XS
68 cm
50 cm
S
70 cm
52 cm
M
72 cm
54 cm
L
74 cm
56 cm
XL
76 cm
60 cm
XXL
80 cm
64 cm
XXXL
82 cm
66 cm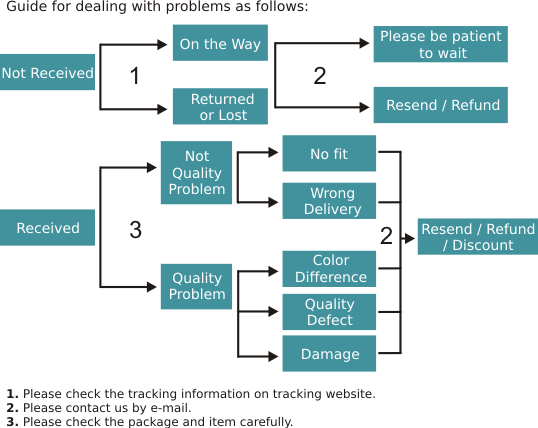 How long do I have to return an item?
You have the right to cancel your contract with us within 14 calendar days from the day after the date you received your order.
Please write us an email: "Right to Cancel" at info@nuffrespekt.com
As soon as the returns are received at the Nuff Respekt warehouse, they will be credited and automatically refunded to the Bank Account used for the order; this should be with in 14 days.
How do I return any unwanted or unsuitable items?
All returns should be sent to: Nuff Respekt, Warszawska 3/1, 42-202 Częstochowa, Poland.
Faulty items
Please carefully check your items once they have arrived. Should you receive a faulty/damaged item please email us at info@nuffrespekt.com stating your Order Number and the nature of the fault.
For faulty items that have been worn/used or returns outside our Returns Policy, please email us at info@nuffrespekt.com for further assistance. These may be accepted at the discretion of Nuff Respekt.
Exchanges
Please note that we can exchange any item,not only for the same style in a different size and that you will receive your refund for the original item once the item is received with us, which in total can take up to 14 days. Items returned must be unworn and in resalable condition.
Order Receipt E-Mail - You will have received this at the time of ordering.
Dispatch Email - You will have received this to confirm that your order has been shipped.
Exchanges shipping charges - depend of weight (mostly 9 - 12 Euro)
Please note: shipping to the United Kingdom is suspended after Brexit
Parcel weight and Delivery time

EUROPE

Shipping rates

AMERICA, AUSTRALIA, ASIA, AFRICA

Shipping rates

Up to 2lb

1kg 

Europe: mostly from 5 to 14 working days

Other continents: mostly from 10 to 30 working days

10 €

≈ $11

10 €

≈ $11

Up to 2lb

1kg 

Europe: mostly from 5 to 14 working days

Other continents: mostly from 10 to 30 working days

14 €

≈ $15

18 €

≈ $20

Up to 4lb

2kg

Europe: mostly from 5 to 14 working days

Other continents: mostly from 10 to 30 working days

18 €

≈ $20

24 €

≈ $26

Up to 11lb

5kg

Europe: mostly from 5 to 14 working days

Other continents: mostly from 10 to 30 working days

21 €

≈ $23

34 €

≈ $37

Up to 22lb

10kg

Europe: mostly from 5 to 14 working days

Other continents: mostly from 10 to 30 working days

34 €

≈ $37

55 €

≈ $59

Up to 44lb

20kg  

Europe: mostly from 5 to 14 working days

Other continents: mostly from 10 to 30 working days

56 €

≈ $60

84 €

≈ $90
CHECK IT
Slider




Slider reset
Slider reset