Gorzki aka Binx – "Z jungli przekaz EP"
Please note, due to outbreaks of the virus Covid-19 and related restrictions on air traffic, order processing and international shipping at the moment only via Courier (Europe = 14 Euro / USA ASIA AUSTRALIA = 30 Euro). Sorry! 
Bless ya ❤
Gorzki aka Binx – "Z jungli przekaz EP"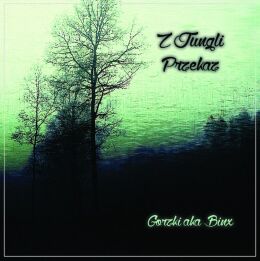 EPka "Z jungli przekaz" autorstwa olsztyńskiego nawijacza Gorzkiego aka Binxa z Lonely Tree Soundsystem, wydana została własnym sumptem w podziemiu. Umiłowanie natury, muzyki reggae oraz filozofii drogi RastafarI, udekorowane słowem i nawijką wydało tenże owoc. Od rootsu, przez raggamuffin, po dub płynie wibracja dźwięku. Poszukiwanie korzeni, właściwych wartości, siły życia, rozmyślań i medytacji na temat kondycji dzisiejszego społeczeństwa - to można odnaleźć w przekazie z jungli.
Za riddimy odpowiedzialni są K-JAH oraz producenci z Lonely Tree. Wykorzystane zostały również znane sample riddimów ukształtowane przez lionsriddim. Za całokształt płyty odpowiedzialny jest DJ Fauda z Akustika Studio.