✱ Dub Respect hoodie ✱
Please note, due to outbreaks of the virus Covid-19 and related restrictions on air traffic, order processing and international shipping at the moment only via Courier (Europe = 14 Euro / USA ASIA AUSTRALIA = 30 Euro). Sorry! 
Bless ya ❤
✱ Dub Respect hoodie ✱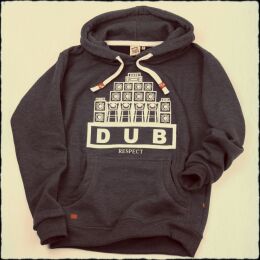 Made of thick cotton, double large hood. Great, one colour print: Dub Respect.
Check it: Dub Respect hoodie