New Satta Massagana hoodie
Please note, due to outbreaks of the virus Covid-19 and related restrictions on air traffic, order processing and international shipping at the moment only via Courier (Europe = 14 Euro / USA ASIA AUSTRALIA = 30 Euro). Sorry! 
Bless ya ❤
New Satta Massagana hoodie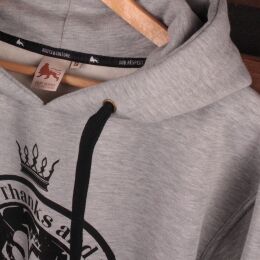 Satta Massagana - Give Jah thanks and Praise "heavyweight" hoodies avaliable online from today!
This relaxed hoodie complements casual attire with its slim profile, and has a sherpa lining for extra warmth and comfort when the cold sets in.