5! Camo Dub Lion collection
Please note, due to outbreaks of the virus Covid-19 and related restrictions on air traffic, order processing and international shipping at the moment only via Courier (Europe = 14 Euro / USA ASIA AUSTRALIA = 30 Euro). Sorry! 
Bless ya ❤
5! Camo Dub Lion collection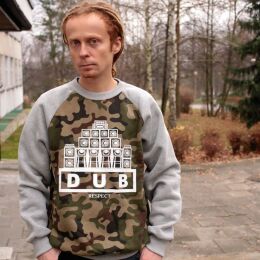 Last, but by no means least, we present: DUB Respect camo crewneck. 
This is one for the artsy, graphic lovers and those of you that like a bit of extra detail.
The Dub Lion' sweatshirt is warm enough to keep you comfortable all day long.
Buy it here: Dub Respect crewneck